For a city break with a difference, why not explore one of Europe's oldest cities – Thessaloniki, writes Nadia Marks
Enjoy fusion of east and west
If you are looking for a city break with a difference, then look no further than the northern Greek city of Thessaloniki,  and make it your next holiday destination. This exciting place, with its long and diverse past, is the country's second largest city and offers a true fusion of eastern and western culture.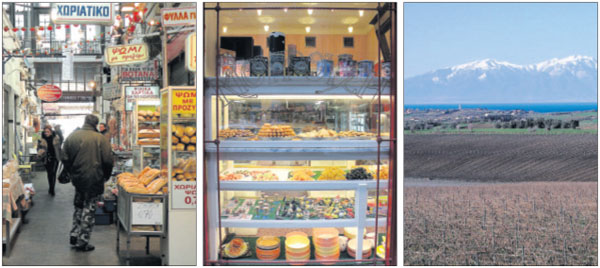 Steeped in ancient history, it used to be the capital of ancient Macedonia and was named after Alexander The Great's half sister, when her husband King Cassander of Macedon founded the city around in 319 BC. For those interested in archaeology, Thessaloniki holds a deep fascination due to its close links with Alexander and his father, Phillip II. One of the most important archaeological finds of recent years has been the discovery of Phillip's burial ground in Vergina, just outside the city.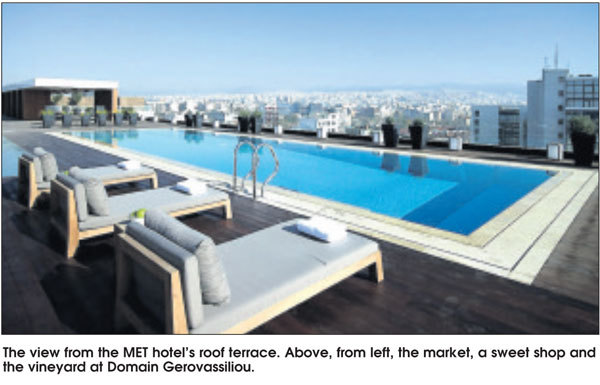 Despite being one of the oldest cities in Europe Thessaloniki today is lively and modern, with a recent history that is just as fascinating as it's ancient past . As the most important port in the Balkans it was for centuries a thriving, cosmopolitan centre for trade and has always attracted a big immigrant population. Before the second World War it had one of the largest Jewish communities in Europe, mainly of Sephardic background, who came from Spain in the fifteen century, and then, after the 1923 Asia Minor catastrophe, 100,000 Greek refugees also flooded the city. Each time this ethnically diverse influx brought with it a new force and a new way of life which has left it's mark and has made the city what it is today – an exotic and exciting place, buzzing with energy and life.
The food in Thessaloniki is the best in Greece, and the city prides itself as the gastronomic centre of the country, and with very good reason. The city-centre is packed with bars, restaurants, coffee shops and patisseries to die for. Do not even think about making this trip if you are going to hold back on culinary pleasures. Hospitality is Thessalonikis middle name, and be prepared to be looked after in the best Greek fashion.
With it's three universities, the city vibrates with youth and vitality. "Students in this city love to eat," a local told me, "and even though they don't have much money they won't accept second best. So, be sure that any place frequented by students will offer excellent food at cheap prices."
There are numerous affordable eateries especially in the Ladidika area of the city by the old market. You can stroll amongst the vegetable, fish, and herb stalls, and find plenty of cheap tavernas, or Ouzeri,s with authentic food. You can order a feast, or just a couple of plates of meze, with no pressure about how long you hang around to eat it. Mingle with the locals, and linger for hours drinking ouzo or delicious local wine listening to music.
If, on the other hand, sophistication is what you are looking for there are as many fabulously chic restaurants as there are little tavernas, where you can dress up for a glamorous evening and drink champagne and cocktails. Try Times Foodbar for lunch and sample the best mousaka you are ever likely to have. Or, for dinner venture out by the old Venetian wall to .ES (punto es) where the food is a fusion of western refinement and traditional Greek, and be serenaded by an accordion and a violin – the musicians, members of the Greek national philharmonic orchestra by day. The owner, Panos Stamoulis prides himself in his restaurant's top quality, simple but delicious food. "You have to have passion in what you do," he tells me, "and that passion will come through in what you serve your customers."
Restaurants are open till late and Greeks are not in the habit of eating early. You can turn up at midnight and you'll be sure the chef has not gone home.  Many of the hotels have excellent restaurants, too, which makes them a destination as opposed to a place you are forced to eat if you haven't had time to make a reservation elsewhere. The superbly modern, newly built MET has two excellent restaurants, the Pan-Asian Chian and the contemporary Avenue 48 plus a cutting-edge bar with a wide range of specially designed cocktails.
In the last few years Greek wine has seen something of a renaissance and these days there are many wineries who are big players in the international market. One of the these is the multi award-winning Domaine Gerovassiliou which lies just a few kilometers outside the city and is well worth a visit. Apart from having the chance to sample some excellent Greek wines the location and landscape around the Domaine is breathtaking. The privately owned family estate stretches over a few hundred acres, surrounded by sea on three sides and a backdrop of Mount Olympus on the other. A tour of the winery will prove fascinating and the newly opened Wine Museum, which houses a unique private collection of corkscrews and viniculture tools, is very informative and interesting.
You can visit Thessaloniki in most months of the year and although January/February can be bitterly cold it's still romantic and picturesque. The way to explore the city is to choose a hotel located in the centre of town that will allow you to walk around for hours, shop till you drop – the shopping there is superb –  and be able to go back to your room for a nap before hitting the town again in the evening. The newly refurbished family-run Excelsior boutique hotel in the heart of the city is perfectly located for this purpose. The 1920s building is beautifully renovated keeping most of its original features, such as ceiling moldings and sweeping marble staircase. It also has one of the most popular restaurant/bars in the city, which local Thessalonites come in their droves throughout the day for breakfast, lunch, cocktails and dinner. Nothing in this city seems to be a tourist trap. Athenians come for the weekend to Thessaloniki to sample it's culinary delights, night life and culture, which also plays a big part in the city's psyche. There are numerous museums and exhibition venues to visit, and once a year, for the past 49 years, it hosts the International Thessaloniki Film Festival which features an eclectic selection of films from main stream and independent international filmmakers. A truly multifaceted and diverse place, a city for all seasons, Thessaloniki offers something to everyone.
© nadia marks