Among the Lemon Trees
Buy Book
She had thought that they would be together forever, but Max's betrayal leaves Anna questioning their marriage and fearing the future.
So when her elderly widowed father invites her to spend the summer with him on the small Aegean island of his birth, Anna agrees – unaware that a chance discovery is about to unleash a host of family secrets. Kept hidden for sixty years, they reveal a torrent of events, beginning in Greece at the beginning of the 20th century and ending in Naples at the close of the Second World War.
Confronted by their family's long buried truths, both father and daughter have their worlds turned upside down and Anna begins to realise that, if she is ever to heal the present, she must first understand the past . . .
'Among the Lemon Trees' published by Pan Macmillan is out June 1st 2017.
Nadia is currently working on her second novel.
Leave a Review
Read about Nadia's journey writing 'Among the Lemon Trees' here >
Also by Nadia Marks two Teen Novels.
Making Sense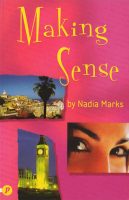 14-year-old Julia is uprooted from her native Cyprus and made to settle with her family in London, without a single word of English and knowing no one. Her attempts to get to grips with the language and the sometimes unfathomable British culture as she makes new friends, finds a boyfriend and starts a new school make for fascinating, and at times very funny, reading.
Bitter Sweet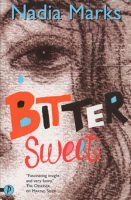 Continues Julia's story as she falls in love with a boy her parents definitely wouldn't approve of. Makes a return visit to see her old friends and family in Cyprus, discovers that her culture shock can never be completely overcome, and learns to live with her new identity, caught between two completely contrasting ways of life.